Agrirouter
Agricultural machinery has developed over the last years and thanks to digitisation, machines have become smarter. Data exchange has become a core element of today's farm management. The offer for agronomic services has significantly increased and plenty of software applications for different uses are available on the market. To ensure dependable communication among all users, it is crucial to speak a common "digital language", hence why it is essential to standardise data formats. For an online exchange of agronomic data, interfaces have to be deployed in both software applications as well as in our SDF products. Rather than creating multiple distinct interfaces, SDF collaborated with a consortium of manufacturers, with a shared objective of developing a unified interface for online data exchange.

Agrirouter is a versatile platform that facilitates the exchange of data between machinery and agricultural software applications from various manufacturers, for farmers and contractors. Agrirouter simplifies data exchange and therefore work processes, reduces office work and improves financial efficiency, leaving more time for other tasks. Each user can create their own free personal Agrirouter account and configure it individually.
BENEFITS
reliable data transfer between manufacturers thanks to a common interface;
wide range of partners: manufacturers of machinery, software providers, and any other external sources - new members are always welcome;
transparency: the user retains ownership of their data (no data is stored);
the user determines where to transmit the data through pre-established and synchronised pathways, for instance, from iMonitor3 to an FMIS.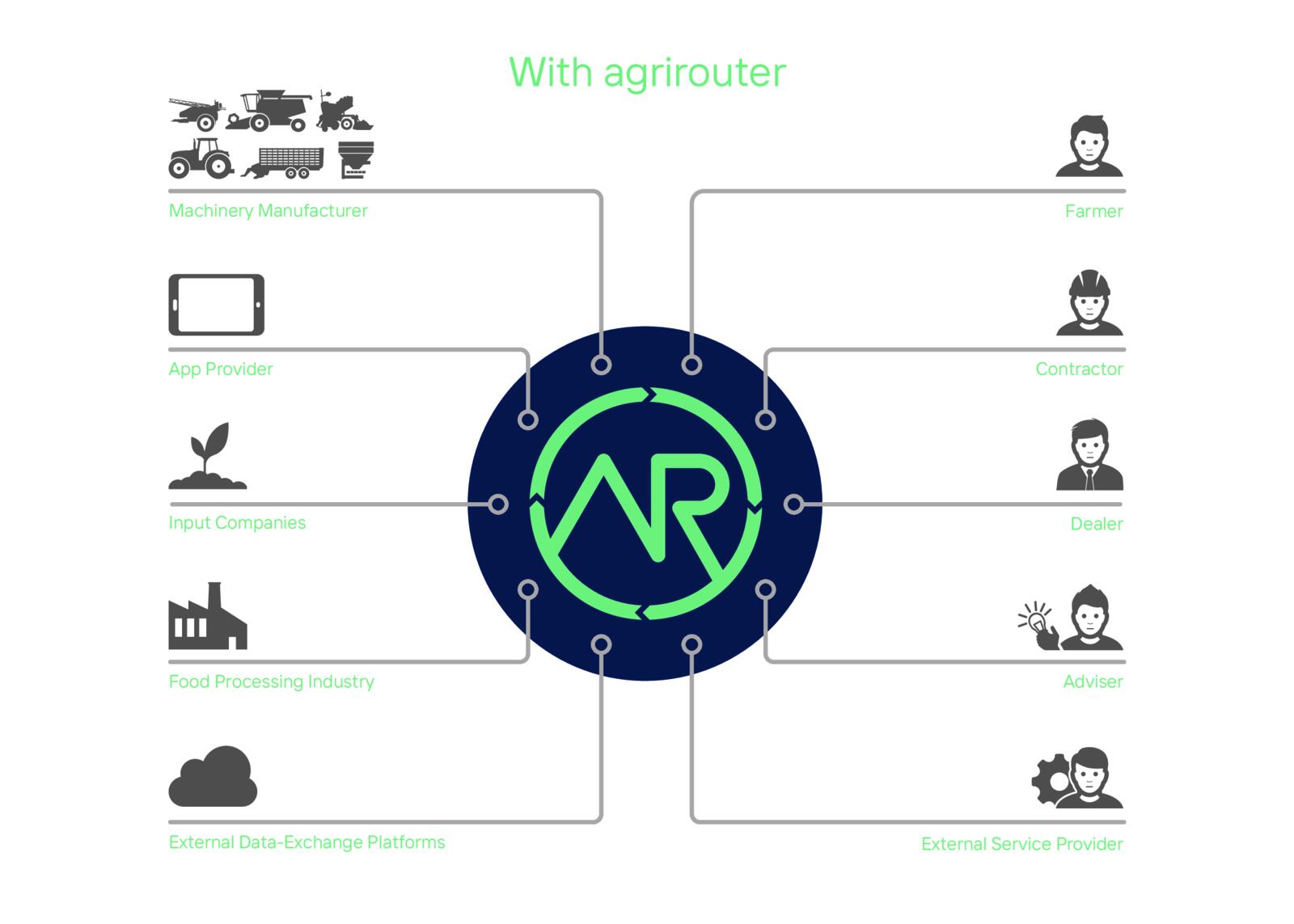 With an Agrirouter account, machinery can be linked to all Agrirouter partner applications. A list of partners and additional information can be found at www.my-agrirouter.com.

To share data within our machines, SDF integrated an application in the iMonitor3 that can upload and download data from and to Agrirouter. For mobile data transfer, an internet connection is required, which can be provided by our CTM. Existing machines can also be retrofitted with the required SDF components in order to connect to Agrirouter.