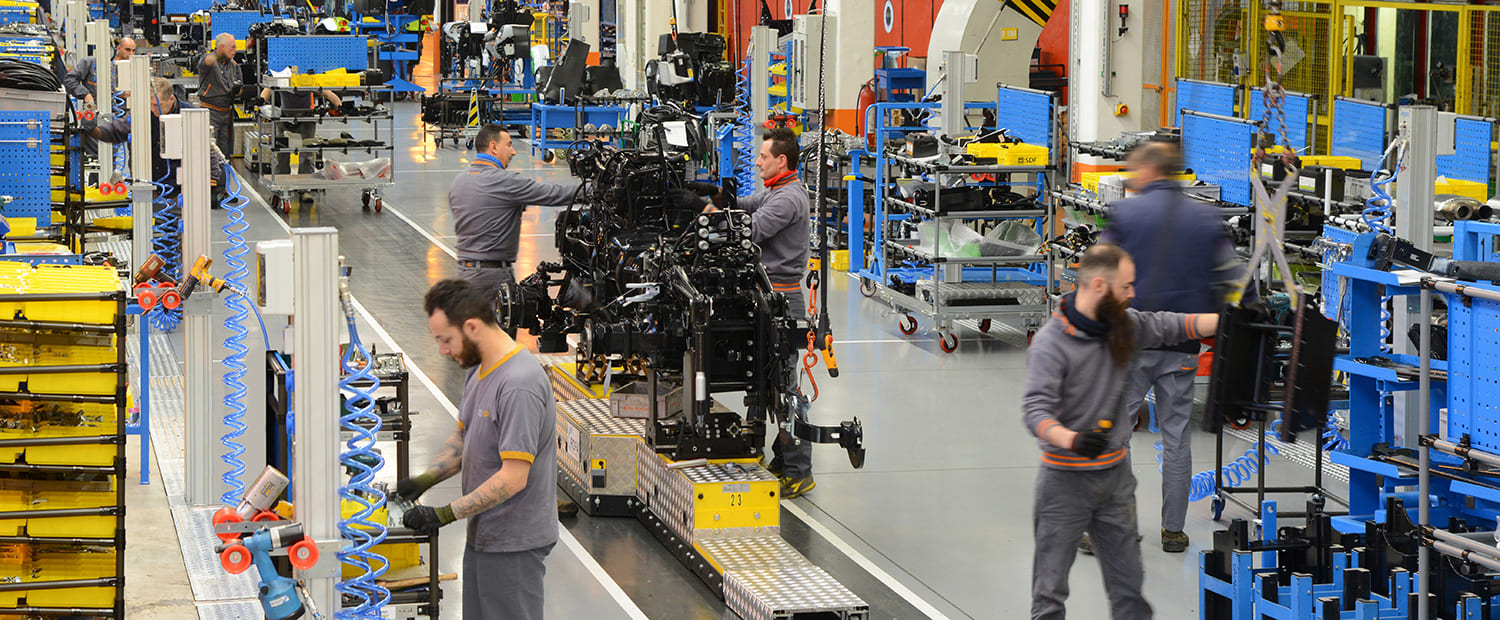 SAFETY, QUALITY, ENVIRONMENT
Innovation, continuous improvement and investment remain central to SDF's strategic plan.

We therefore continue to invest in state-of-the-art production facilities, with solutions specifically designed to improve our products, reduce environmental impacts, and improve workstation ergonomics for the safety of our workers. SDF has consistently invested in Research & Development in order to transform market demand into technical solutions, enhancing the variety of products we offer. The development of increasingly efficient and productive solutions, along with the design of safer, more comfortable, and more eco-friendly machines, are just a few examples of SDF's tangible commitment in this area. Technical expertise is also bolstered by partnerships with some of Europe's top universities and polytechnic institutes, as well as the world's leading research centres specialising in automotive component development. Furthermore, SDF relies on a network of highly skilled suppliers – who are among the best in their respective industries – to produce its products.

SDF uses a Management System that adheres to UNI EN ISO 9001 as regards quality, UNI EN ISO 14001 on the environment, and UNI ISO 45001 for occupational health and safety. The Management System ensures that resources are used effectively and efficiently, focusing on understanding the different needs and expectations of customers and stakeholders in order to improve overall satisfaction levels. Innovation and product development take place through the principle of continuous improvement, using organised processes that are subsequently monitored using risk analysis.

In addition to ensuring complete and thorough adherence to environmental legislative requirements, SDF is dedicated to enhancing the efficiency of resource usage required for its production activities, through focused analyses and investments. Particular attention is given to managing and reducing waste produced, by raising awareness and involving all relevant staff.

SDF is systematically committed to raising safety standards in the workplace. The company safeguards and fosters the health and safety of employees and other contributors by offering safe and healthy working conditions as well as eradicating risks to prevent injuries and illnesses. This process also involves consulting and engaging with workers. To reach these goals, we're firmly committed to observing the relevant rules. Every year, we set out a plan for improvement, which involves identifying and monitoring increasingly challenging key indicators.