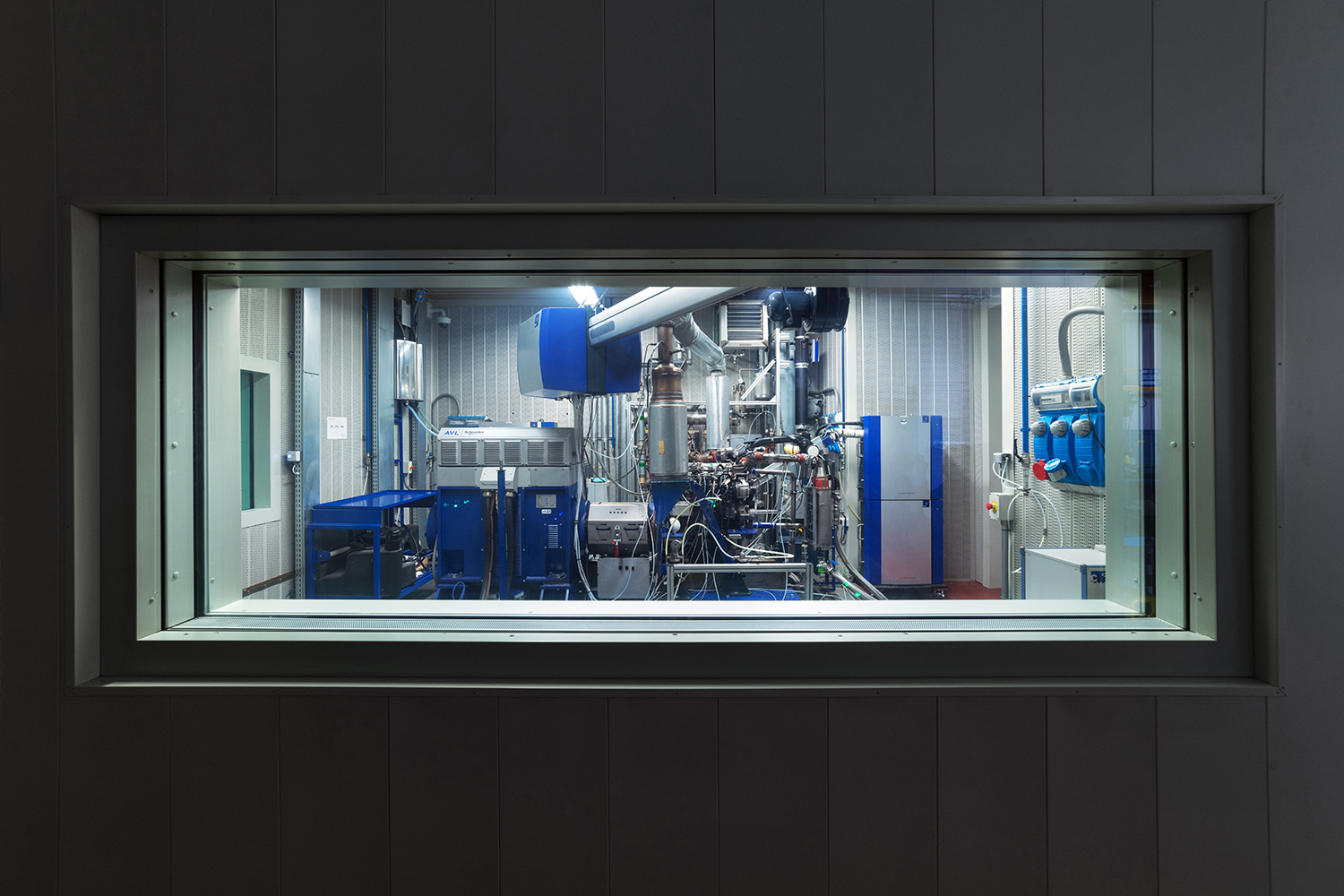 RESEARCH AND DEVELOPMENT
To better understand market needs, SDF's Research & Development operates on a "platform" model. This is a crucial element in managing projects and workflows. It integrates processes across various company functions, overseeing the product throughout its entire life cycle - from conception to industrialisation and maintenance. This model ensures quality and reliability are maintained at every stage of the process.

SDF's Research & Development department internally develops strategic components for agricultural machinery, ensuring their seamless integration down to the finest detail. This enables SDF to provide a variety of tractors with power outputs ranging from 25 to 336 HP, as well as a selection of harvesting machines with power up to 395 hp.
ENGINE
The SDF-developed engine, designed and manufactured in compact dimensions for agricultural applications, is called FARMotion. The layout seamlessly integrates with SDF platforms, maintaining the same overall dimensions. This allows for the effective management of fuel consumption, emissions, vibration, noise, and overall productivity. The Stage V model, fitted with electronically controlled variable geometry turbochargers, achieves a peak power output of 115 kW/156 HP and a maximum torque of 663 Nm at 1,400 rpm.
TRANSMISSIONS
SDF's transmission range encompasses a variety of models, spanning from mechanical technology to the Continuously Variable Transmission, also known as CVT. This flexibility enables adaptability to work under various environmental conditions. The latest model, RVshift, features an electronically controlled hybrid transmission with 20 pre-set powershift stages, allowing for speeds ranging from 1.5 to 50 km/h in forward motion. With the optional creeper, the speed can vary from 0.02 to 5 km/h. Also included in the specialised vehicle range is the ActiveSteer 4-wheel steering system, which enhances manoeuvrability by reducing the turning circle by up to 25%.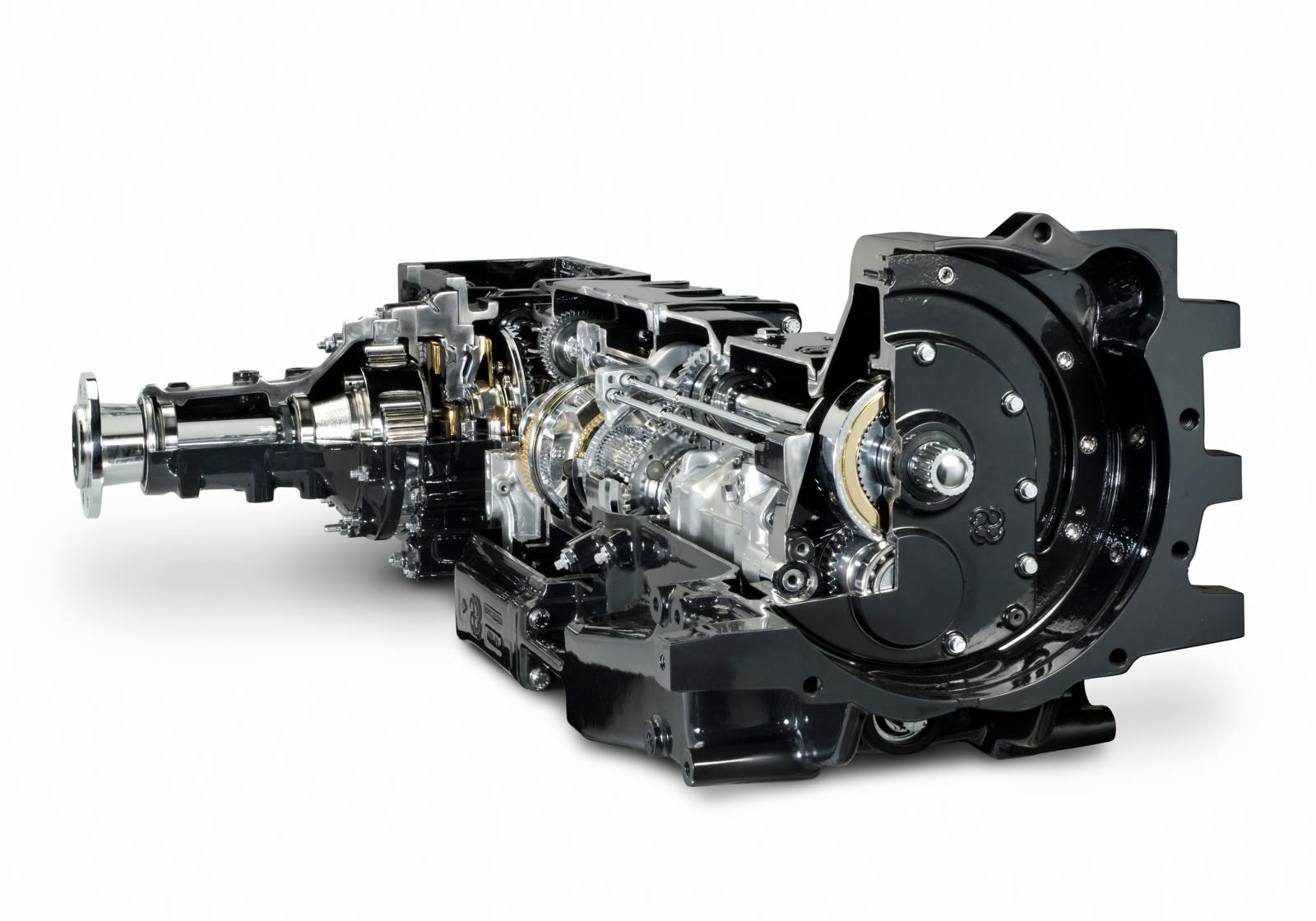 AXLES
As an alternative to rigid front axles, SDF specialised tractors are also available with Active Drive, a system featuring adaptive front suspension with independent, SEMP articulated arms. The solution controls the damping response based on the vehicle's speed and steering angle.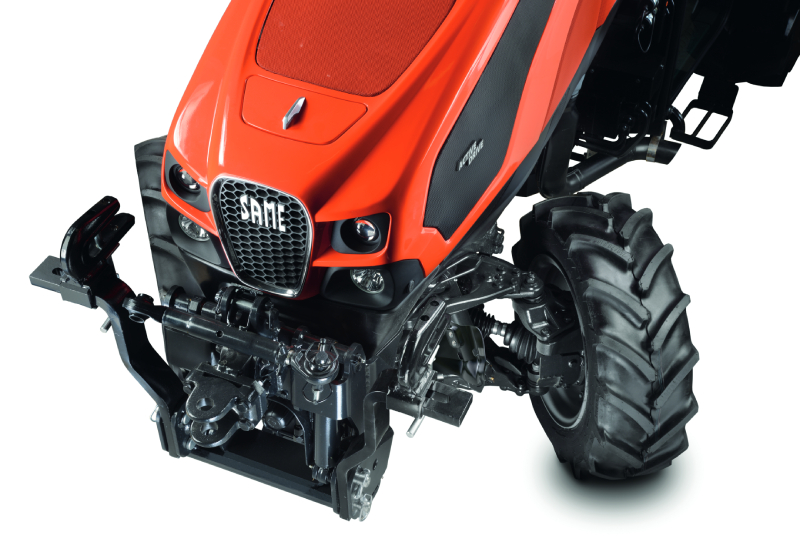 CABS
For every product line, SDF has designed a specific range of cabs that ensure comfort, ergonomics, visibility, and the potential for integration with connectivity and precision farming systems. The high-performance MaxiVision range is available in three distinct versions, each determined by the configuration of the rear distributors: mechanical, electro-hydraulic or mixed. The various types of suspensions (mechanical, pneumatic and silent block) can be configured to meet specific usage requirements. One of the standout features of the cab is the MaxCom multifunction armrest. Its compact size enables installation even on specialised product lines, making the control of machine functions and the use of hydraulically operated equipment more straightforward.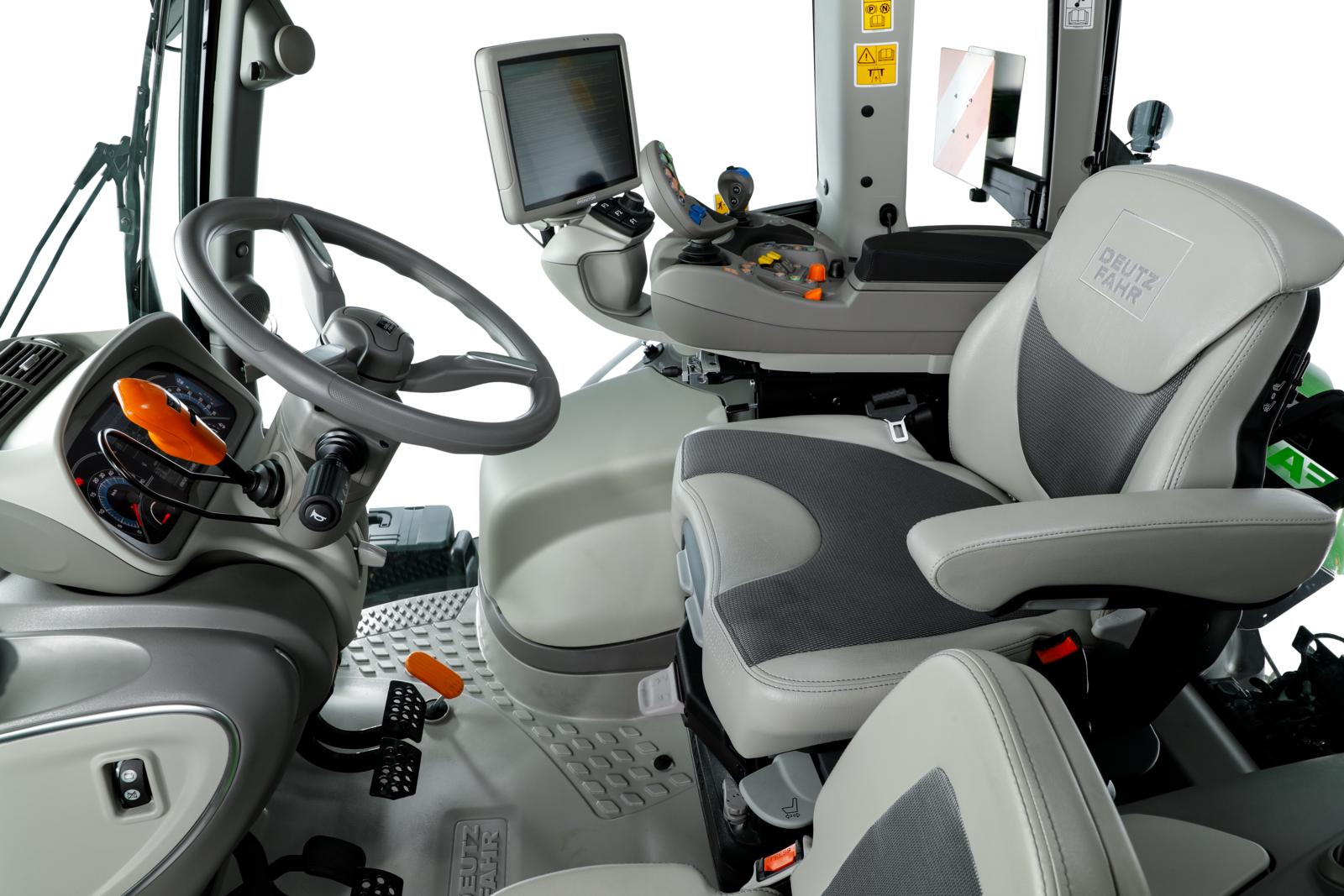 ELECTRONICS
Electronics have become key to vehicle management. The electronic devices included in the SDF range facilitate the interface between human and machine, while also ensuring safety, accuracy, and efficiency in the use of agricultural machinery. The iMonitor is the core control component that enables the operator to handle tractor configurations, automated driving, implement management and data handling. With ISOBUS, the operator can manage all compatible devices from a single monitor, known as the Universal Terminal (UT), based on a standardised communication interface that is independent of the device and manufacturer.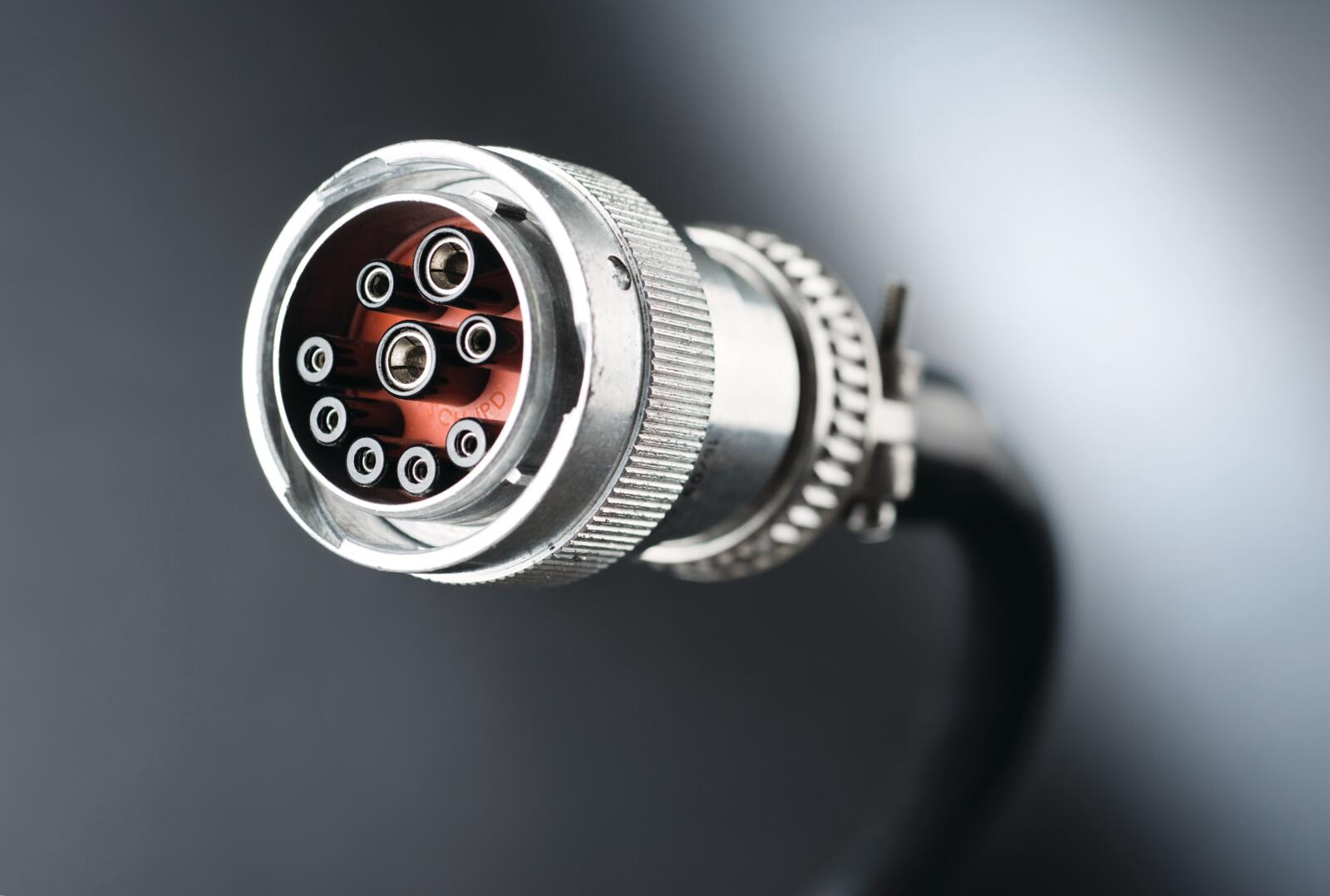 HYDRAULICS
SDF products provide a high level of hydraulic adaptability via modular distribution systems, tailored to suit a range of applications. The Load Sensing system ensures a hydraulic flow that adjusts according to the actual oil demand. It is fitted with a combination of distributors to manage any kind of equipment. Hydraulic systems are also applied in safety applications. One example is the HEB (Hydraulic Engine Brake) system. This system operates by activating an integrated valve unit and subsequently triggering an auxiliary pump. This process generates energy absorption, which simulates a braking effect, particularly useful in reducing the load when transporting downhill.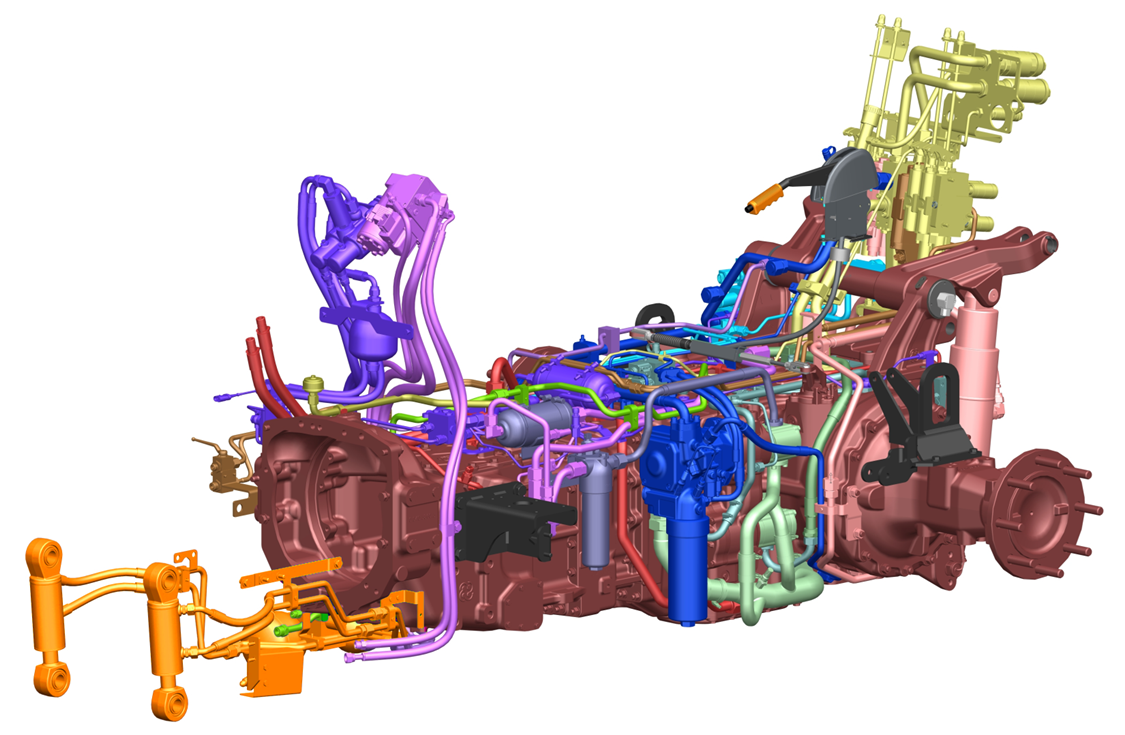 SDF is continually investing to understand the demands of the market and to create products that enable the forthcoming generation of agricultural machinery to be even more efficient and productive, safer, more comfortable, more eco-friendly, and easier to operate. Technical expertise is further bolstered by partnerships with various top European universities and polytechnic institutes, and with the world's leading research centres specialising in automotive component development.