Precision Farming
Intelligent systems for leading-edge agriculture.
Precision Farming technologies are developed for professionals and are designed to considerably improve efficiency thanks to the optimum management of individual work areas and synchronisation of all operations - all while safeguarding resources and production processes.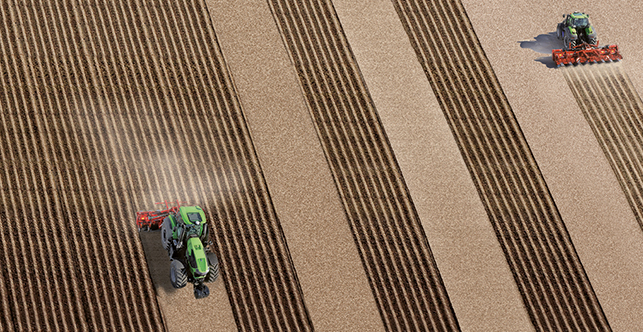 AGROSKY
All satellite systems. Three levels of precision. A single receiver.
Designed for satellite monitoring of tractors and equipment, Agrosky is an advanced Precision Farming system which, via a connection with satellite receivers, allows the vehicle to be driven with accuracy, optimising productivity and cost of ownership.

By identifying the ideal route and directly operating on the steering system, Agrosky not only assists tractor driving, but allows more focus on managing and regulating operations. For this reason, the Agrosky system is designed to receive signals from both GPS and GLONASS systems, providing high levels of accuracy even in hilly and tree-lined areas.

Agrosky systems (except for Performance Steering) can be easily removed and refitted on any number of tractors and combine harvesters, allowing users to purchase one system for an entire fleet of machines.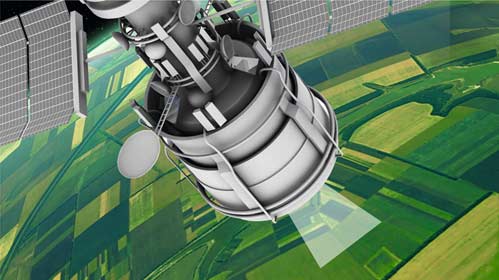 ISOBUS
Systems certified for maximum compatibility with all equipment.
ISOBUS provides an interface on both the front and rear of the tractor to ensure compatibility with equipment produced by all manufacturers in line with the ISO 11783 standard. The equipment operation screens are displayed on iMonitor, thus allowing the operator to individually operate all devices from a single monitor. This ensures maximum working comfort and improves visibility.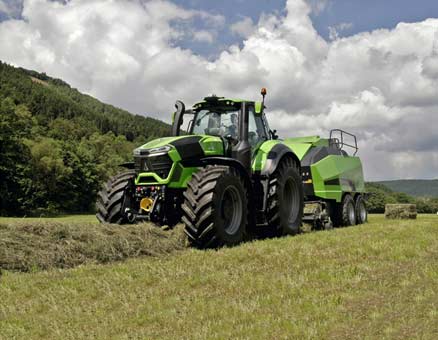 TIM
Maximum precision: the equipment takes command.
Maximum efficiency is achieved when the tractor and equipment work together as a single unit. The TIM (Tractor Implement Management) system accomplishes this by creating a self-propelled working machine. TIM can be implemented across a number of products in combination with specific equipment, such as the Krone baler, improving efficiency and comfort of the operator and limiting driving to within optimum performance ranges.