INGENUITY IN THE SERVICE OF AGRICULTURE SINCE 1927
The SDF Historical Archives and SAME Museum are housed in a display space of more than 900 m² at the headquarters of SDF in Treviglio, in the Province of Bergamo. The company dates back to 1927, when brothers Francesco and Eugenio Cassani officially presented the Trattrice Cassani, one of the first agricultural machines in the world to be equipped with a diesel engine.
The purpose of the SDF Historical Archives is to preserve and showcase the historical documentation concerning the story of the company and its brands, SAME, Lamborghini Trattori, Hürlimann, DEUTZ-FAHR and Grégoire.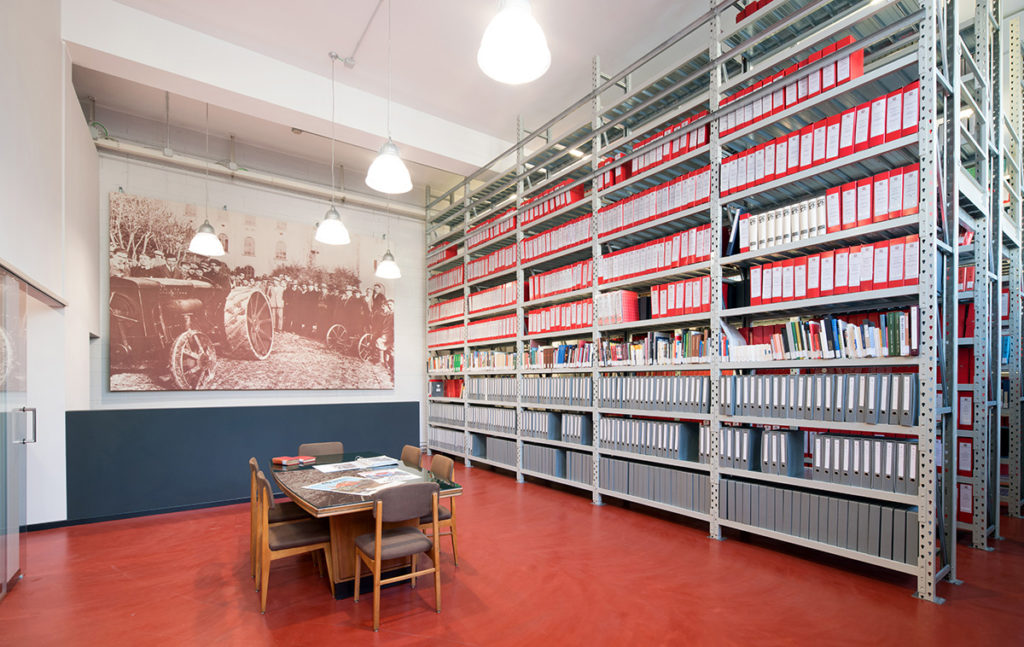 The SAME Museum takes visitors on a journey through the history of Italian agricultural mechanisation, revealing the evolution that has taken place over the years in agricultural technology and offering an insight into a crucial sector of production for this country.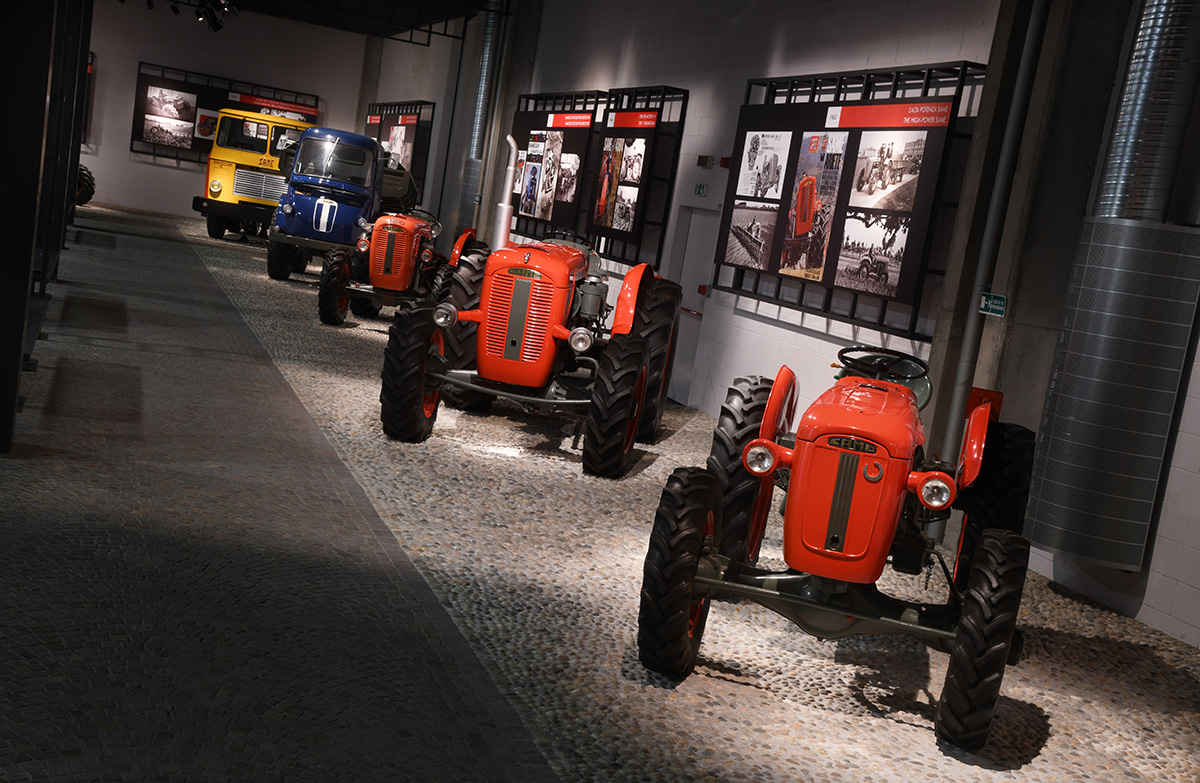 The DEUTZ-FAHR Museum, which is located in the SDF factory in Lauingen, Bavaria, displays tractors, combines, engines and components which are of particular significance for the technological development and commercial success of the DEUTZ-FAHR brand during the history of German and international agriculture.