Subsidiaries, commercial agreements, sales network
An international presence is one of the cornerstones of SDF's strategy at a global level. A strategy that guarantees both a forward-looking vision as well as solutions for the needs of local users, with an awareness of specifications and different requirements.
Besides its headquarters at Treviglio, SDF has 11 subsidiaries in Europe, one in North America and one in India. The Company is also involved in two joint ventures, one in China and one in Russia.
The sales network comprises 143 importers and over 3,000 dealers throughout the world.
GLOBAL PRESENCE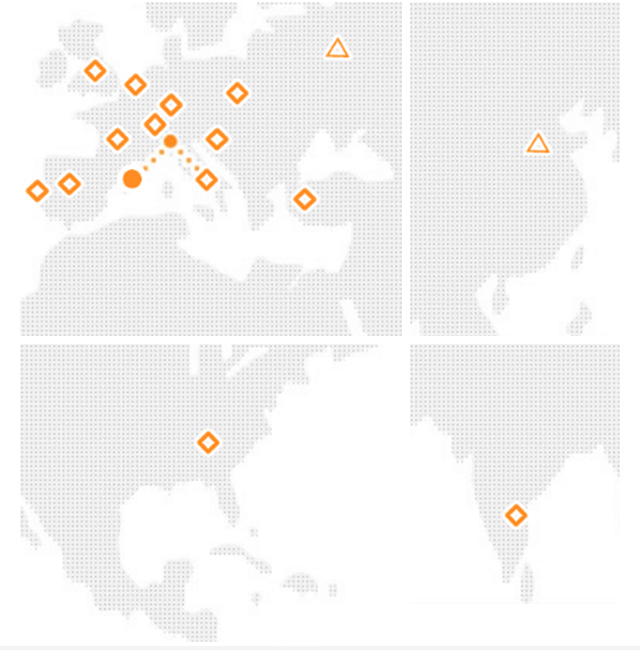 Legend

Headquarters

Subsidiary

Joint Venture